Organized by UP Global – a non-profit headquartered at the University of Washington – startup weeks serve to showcase some of the resources available to startups, as well as providing exposure to the ideas and innovators that will shape the future. UP helps coordinate startup weeks around the world, from the tech-rich areas of North America, to South America, Sub-Saharan Africa, and East Asia.
For those not well versed in the burgeoning startup community in Seattle, this was a crash course. In addition to the many events of startup week, the organizers of developer week Seattle coordinated their events to coincide with startup week Seattle, thus providing a plethora of technical events to compliment the business and entrepreneurship events. In total, there were over 80 events around Seattle crammed into a 5 day span, typically running from 8 AM until after 9 PM each night.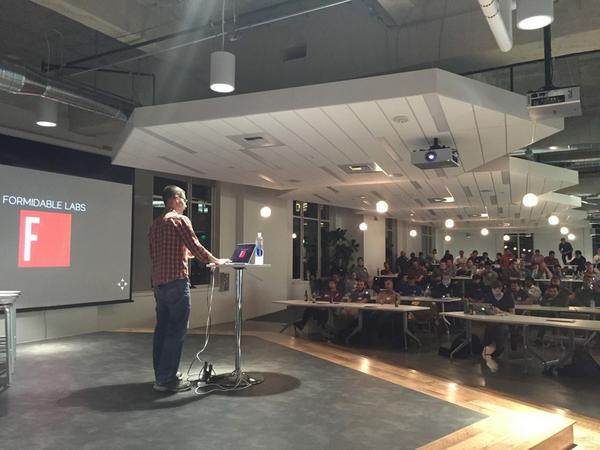 One of the many tech events (this one specifically on Node.js at enterprise scale), saw a great presentation by Ryan Roemer of Formidable Labs, hosted by the great Moz (formerly SEO Moz).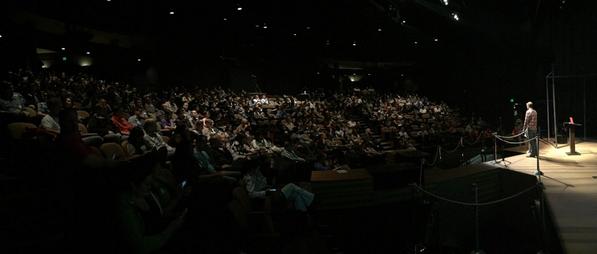 A great presentation at @NewTechSeattle - one of the keynote events of #StartupWeekSEA
From lectures with massive crowds, to panel discussions with angel investors and CEOs, to shark-tank-style pitch sessions, to workshops taught by industry experts, there was something for everyone. Somewhat surprisingly the audience was full of those well established in their careers, rather than a bunch of young upstarts with radical new ideas. While to some this may seem a drawback, in reality it provided a much richer experience for attendees, as conversations and questions were full of wisdom. It also offered a great chance for those with ideas or startups to gain invaluable insight and feedback, as well as direct contact with investors and mentors.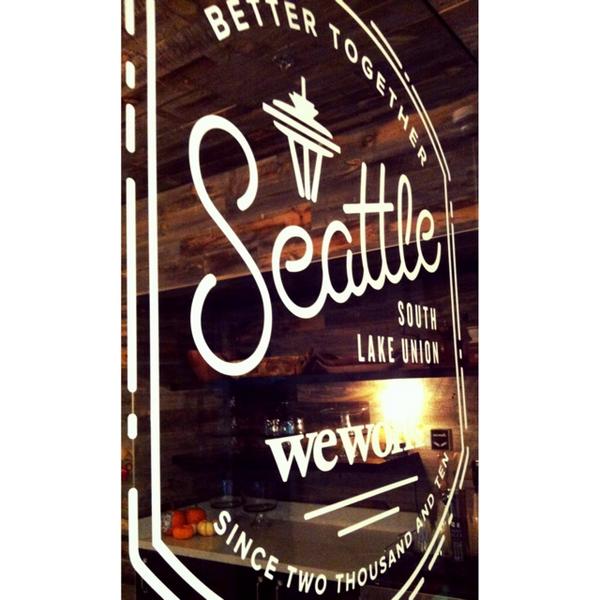 Thanks to the great sponsors like We Work - a coworking space, everyone was able to attend events they loved and learn from industry experts.
While the backgrounds of speakers and guests varied widely, the common passion for entrepreneurship bridged all divides and built instant connections between those involved. Undoubtedly there were many ideas born and many others taken to the next level thanks to Startup Week Seattle. If you believe the oft repeated adage of "It's not what you know, but who you know" the experience of attending startup week proved that all obstacles can be overcome. Not only are there strong systems in place to nourish startups, there are countless mentors available and willing to help your ideas grow and flourish.
Continuing the momentum built throughout the week, everyone is encouraged to attend Startup Weekend Bellevue, a 54 hour event which is running from 6:30 PM on Friday, October 24 through Sunday, October 26 at Bellevue City Hall. The event is geared towards taking an idea from its inception, through the early phases of planning and development (techinical and business), to a plan or framework for continuing beyond the event. There will be mentors and coaches from all areas of the process volunteering to help anyone and everyone get their idea pitched and off the ground.